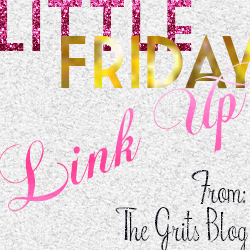 As a beauty product addict, I'm constantly looking for things to feed my habit. I've subscribed to Birchbox for three years, but knew there were other beauty subscriptions available. I want to try them all. After a bit of research, I decided the Ipsy Glam Bag would be my latest venture.
The premise closely resembles Birchbox: the Ipsy Glam Bag is a $10.00 monthly subscription service in which 4-5 samples and full-size products are mailed to your door. I received my first Ipsy bag last week. I was on the wait list for MONTHS but they didn't charge my account until my first box shipped. I'm satisfied overall with the products in my first bag. One thing I loved is that the products are held in a cute, reusable cosmetic bag. You can never have too many travel bags!
Products in my May Glam Bag:

Hang 10 Classic Sport Sunscreen ($12.99)

Pacifica Mineral Eye Shadow Duo

Revlon Colorburst Matte Balm in Elusive ($8.99)

Barefoot Spa Professional Exfoliating Polish (included a $2.00 off coupon)

Pur-lisse Moisturizer (full-size for $55.00)
I am often frustrated by the lack of makeup in my Birchbox (if I get one more hair oil sample, I might snap), but I feel I got my money's worth out of the first Glam Bag.
I will continue to subscribe to both Birchbox and Ipsy Glam Bag… For now. It's a blast receiving makeup and beauty products in the mail, and I love experimenting with colors and brands I wouldn't normally buy.
Do you subscribe to any monthly beauty service? Which one is your favorite?