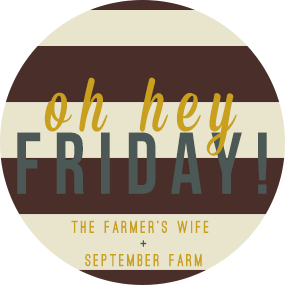 This week, an acquaintance from college shared that her family member had very recently been diagnosed with cancer. While I don't know the woman personally, I could not help but be moved by her story. What struck me the most was not that she is a young woman diagnosed with a frightening disease, but the grace by which she's handling it. Instead of lamenting her situation, she chooses instead to face it with hope and an undeterred faith in God.
I teared up when I read the story: how could she possibly feel grateful and positive given her situation? Yet she did.
I found it difficult to get it out of my head this week.
When I was 25, I had a cancer scare of my own. This is not something I normally tell people; in fact, only my close family and friends know. It was an overwhelming time in my life, and, after a biopsy and surgery, I was declared healthy. Such an indescribable relief. At 25 I dodged a bullet. I'm continually grateful for each birthday, even my looming 30th.
Though I usually like to keep things light around here, today, friends, I challenge you to five things:
One
Don't sweat the small stuff. There's already much to worry about with jobs, families, home repairs, car repairs, sickness, money, etc., so try to cool it on snapping over dirty dishes. I'm preaching to the choir here: I walked in to our living room which was littered with Jason's clean laundry today and thought I was going to explode. Pick your battles, said the obsessive control freak. Your life will go on if you leave dishes in the sink overnight (shudder). I need constant help with this.
Two
Do what you want (within reason). Take risks. If you want to leave your job to do something you're passionate about, do it. I left a full-time job to work as a contract-based writer because writing feeds my soul more than banking. It was scary, but I'm still here. Take a day off from time to time… the world won't stop spinning. Eat that piece of cake, drink that glass of wine, sleep in. Have FUN. If you're unhappy, change the things you can control.
Three
Love your family and friends. None of us know how much time we have, and life is too short to harbor bitterness. Give love to those around you. Learn to accept love from those around you. Don't go to bed angry. Jason gently reminded me that I break that vow often, but, I plan to work on it. What if one of you doesn't wake up tomorrow? Was it worth going to bed angry over dirty socks on the floor?
Now to the boring stuff:
Four
Get health insurance. If your employer does not provide insurance, like mine, take advantage of the Affordable Care Act. I know it's controversial and I'm not here to debate it. Research what's available in your state or browse to www.healthcare.gov for more information. Open enrollment is November 15, 2014-February 15, 2015. Do not get caught without it- if, God forbid, you have a health emergency, even simple procedures cost thousands of dollars. Being sick is terrifying enough; don't overwhelm yourself by getting buried under medical bills.
Five
Take care of your health, both physical and mental. Not to be dramatic, but having a pap smear quite possibly saved my life. I realize it's uncomfortable, but it's CRUCIAL. It's your body- if something doesn't feel right, it possibly isn't. Don't throw caution to the wind on this one. There's no shame in seeing a doctor or seeking therapy.
I'm not confident on the authenticity of this quote, but I love it anyway. Thanks, Internet.
What would you add to the challenge?