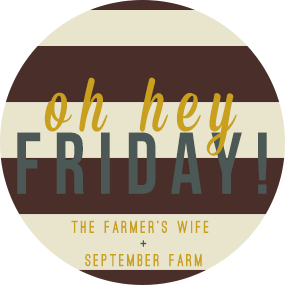 Hello, friends! Happy Friday! We're traveling this weekend for my hometown's Court Days festival. I'm even leaving work a few hours early today to get a head start on funnel cake eating and wine drinking. The weather looks perfect, my sister is in from North Carolina, we're celebrating my brother's birthday, and it's Big Blue Madness time. It's my favorite weekend of the year!
Back to the subject. It should come as no surprise that I carry 15 lipsticks in my purse. Fifteen. I like to keep my options open. While the price of my choices varies, some of my favorites are not only affordable, but tight budget friendly.
Here are my favorite frugal picks for fall:
NYX Cosmetics Soft Matte Lip Cream in Copenhagen : This shade looks much lighter on than it does in the bottle. If you're interested in trying a bold color, this is a great choice.
NYX Cosmetics Simply Red Lip Cream in Leading Lady: I scored this shade (and the one above) during Ulta's 40% off sale, so I got two great lipsticks for the price of one. This is a pinkish red that stays put all day.
NYX Cosmetics Round Case Lipstick in Snow White: Described as a "deep blue, toned red." I think the name did it for me.
Maybelline Color Sensational Lipcolor in Red Revival : This. This is my favorite red lipstick EVER. It is the perfect red shade, at least for this blonde-haired, fair-skinned broad. I even love it more than my beloved YSL- and it's only $7.49.
Rimmel London Lasting Finish Lipstick – Kate Moss Collection in 006: Bold cranberry shade that will not flake.
All the above lipsticks are long-wearing and under $10. You can't beat it! If you have debated trying a bolder color, I suggest first buying an inexpensive lipstick. If you don't like it, at least you didn't drop $40 of your hard-earned money.
If you act fast, all three brands are buy one, get one 50% off at Ulta!
What's your favorite budget lipstick shade?