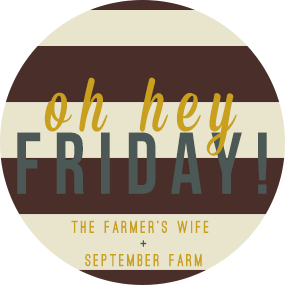 October is my favorite month. I love the leaves, weather, pumpkins, mums, blue skies, cider, and baked goods. Bonus: it's bourbon season. The most wonderful time of the year.
Why I love this glorious, glorious month:

One:
The scenery. There's certainly beautiful scenery every month of the year, but it pops in October. Kentucky is gorgeous in the fall (and year-round). Fall foliage peaks this month. If you've never been to the Bluegrass State, October is a great time to visit.
Photo source: my iPhone.

Two:
Cooler temperatures. Ask me if I'm excited about cool temps in February. It was 87 degrees in Kentucky yesterday. I had to take off my blazer while putting groceries in the car because I was sweating profusely. No thanks. Once the pool is closed and vacation is over, I need temperatures in the 60s. Bring on the scarves!

Three:
Festivals- most importantly, Mt. Sterling Court Days. My hometown is the birthplace of Kentucky's oldest festival. Think delicious food and all the arts, crafts (and junk) you can imagine! If you happen to travel to Mt. Sterling for the event, hit me up. I'll be at Big Red's.

Four:
Fashion. October is the month when my tights, boots, sweater dresses, and scarves make it to the front of my closet. I'd be lying if I said I didn't buy three new pairs of fall shoes this week (Target had a buy one, get one 50% off sale. It would be rude to not participate). Just hoarding up for winter.

Five:
Halloween. We attend the Actor's Theatre of Louisville performance of Dracula every year for a festive treat. It's one of my favorite things to do! I love Trick-or-Treat, ABC Family's 13 Nights of Halloween, costumes, and all the candy. I go on a candy eating binge from here until Christmas.
Honorable Mention:
Trips to the pumpkin patch!
Photo brought to you by bleach.
What do you love about October?