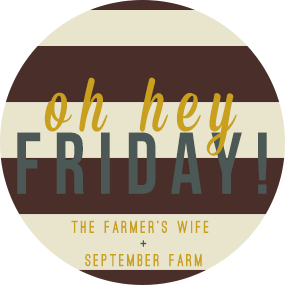 Happy Halloween, friends! Can't believe October is over. Please forgive my non-stop holiday posts from here until January 2015.
One
Halloweens past. I'm kind of sad we won't be home to pass out candy this year, and even more sad I'm not going Trick-or-Treating with my sweet niece. But, I am excited to see Dracula again! We're going to dinner and the play with a couple friends of ours; it should be a great time! Since we're not dressing up, here are a couple of my favorite Halloween pictures.
Me and my niece last year. Sorry for the poor iPhone quality!
Sorority party, senior year of college (2006). I was Cleopatra; my wig and dignity had disappeared by this point.
Two
Speaking of Halloween, if you're looking for a last-minute costume, check out Alex from
Always, Al
and Ashley from
A Cute Angle
for amazing inspiration! I love their creative takes!
Three
I saw this BuzzFeed article Tuesday and can't stop reading it. I've laughed so. hard. Please enjoy
34 Snapchats from Zack Morris
. Apologies for the saucy language, but, it's the best.
Four
eShakti dress. The generous, innovative people of eShakti sent me a gorgeous, free dress! I'd seen a lot of their products floating around blogland, and was excited when they asked me to participate. The fantastic thing about eShakti is that they customize their clothes to your measurements; who can fit in generic sizes anyway? I had to choose among a small pool of selections, and everything I wanted (i.e., black dresses) were not available. So I stepped out of my comfort zone and ordered a red dress instead. I had low expectations, honestly, but was floored when I received my dress. I loved the material and detail! Unfortunately, even though they customize to your measurements, I ordered a generic size, and, well, #bigbootyproblems. I haven't been measured in several years and took a shot in the dark. The dress is too big at the top and middle, and tighter than I'd like around the booty. The proportions are way off, but, that's my fault. They tailor to your needs for a reason! I look forward to ordering other items the RIGHT way in the future. Please check them out!
*The dress was provided free of charge but opinions are mine.
The worst blogger picture ever, but, look at the detail!
Five
We had lovely fall weather this week and took advantage of it by walking every night. I'm trying to soak up every last glorious day before the polar vortex returns: it's actually supposed to snow tonight (shudder). I took a couple of pictures of our Capitol- it's my favorite thing about Frankfort.
What are your Halloween plans?