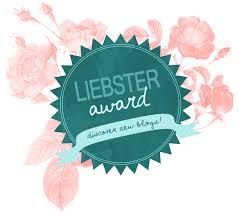 My friend Melissa from
The Rambling Llama
nominated me for a Liebster Award. I think the point of this award is to discover new blogs?
Here are the rules, as I understand them:
Post 11 facts about yourself
Answer 11 questions asked by the person who nominated you
Nominate a few bloggers to do the same
Let the other bloggers know they're nominated
I've written a few "about me"posts and don't want to sound repetitive, or seem narcissistic, so I'm going to try to mix it up a little.
Me:
My first name is Amanda, but my parents chose to call me by my middle name. I've always gone by Lindsay, and it drives me nuts when people say, "Oh, so Amanda is your real name." Friends, my entire name is real. Amanda is just my FIRST name.
I'm ambidextrous(ish). I use my right hand for most everything, but can only golf/bat left-handed.
I am terrible at parking and pulling out of the driveway. I hit the trashcans and knocked them into the garage last week, and hit Jason's car while backing out of the driveway a couple years ago. Both vehicles were out of commission for several days. I unintentionally ignore my backup sensors.
I'm an over-buyer. On any given day, you can come to our house and find multiple bottles of shampoo, lotion, paper towels, black beans, and chicken broth. The control freak in me can't stand the thought of running out of things.
I heard "All About that Bass" for the first time last week. I had no idea what everyone was singing for months.
Since we're on the subject of music, it's pretty much only rock for me. I take my coffee with a side of Axl Rose.
My favorite Merlot costs $3.50 a bottle. Thanks, Rite Aid.
I am a Days of Our Lives fangirl… I love it on Rachel Green's level. I haven't had time to watch in months, but I used to schedule classes and lunch breaks around its 1:00 pm showtime. I have watched it since I was a child. Today I found out that Eileen Davidson, aka, Kristen DiMera, and Lisa Rinna, aka, Billie Reed, are going to be on The Real Housewives of Beverley Hills. I have stronger feelings about this than I should.
I have to wear a nasal strip to bed every night because I have a shattered septum. It's sexy.
Hit me up, Breathe Right.
I'm extremely competitive and a terrible sore loser. My family makes me sign a contract when we play cards.
Now to Melissa's questions:
What made you start blogging? I started blogging because I work as a writer and thought I'd do it for fun, too.
Do you have any nicknames? My niece (and now the rest of my family) calls me "Aunt Z".
What's one thing you'd have to have with you if you were deserted on an island? Makeup, iPad, books, coffee, and wine. Obviously I can't choose just one.
What is your guilty pleasure? Pizza.
What is your favorite movie quote? I have a million, but two from Steel Magnolias come to mind: "The only thing that separates us from the animals is our ability to accessorize." and "Honey, time marches on and eventually you realize it is marchin' across your face."
What is your go-to accessory staple? Cat-eye sunglasses and a red lip.
What is the best thing you've ever cooked? Everything. I prefer my food to going out. I'm finally confident in the kitchen.
If you were one of the four seasons- which would you be and why? Fall.
Were you born in the state (or country) you're currently living in? If not – what brought you there? Born and raised in Kentucky.
What do you do for a living? I'm a Technical Writer.
What do you think MSDS stands for? No clue.
I nominate some of my favorites:
Alex from
Always, Al
Feel free to answer the above questions, or come up with some of your own.