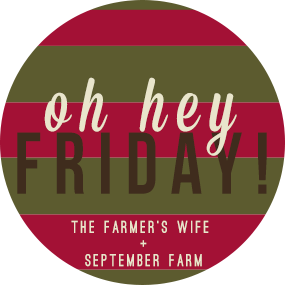 I learned some important lessons this year: never go to Kroger on senior citizen Thursday, going on a cleanse during the polar vortex (and PMS) will make you feel like committing homicide, and always, always trust your vehicle's backup sensors.
Some lessons are no fun to learn… but some are, especially when they're related to beauty. I give you my five favorite beauty tips of the year:
The Beauty Blender:
This magical sponge completely changed the way my foundation looks. It's simple to use (as demonstrated below), and I'll never use another makeup sponge again!
Witch Hazel:
Using witch hazel to help get rid of razor bumps and reduce pimples. I'm sure we've all dealt with these issues at one point, and it's embarrassing and painful. Simply dip a cotton ball in witch hazel and apply to the affected area. Witch hazel helps heal skin inflammation, and I feel safe using it on delicate areas. It works wonders.
CC/BB Cream:
Beauty products are forever evolving, and this year saw a slew of new CC and BB creams explode onto the market. I have a couple of favorites (the Physician's Formula and Stila), but know there are other fantastic products available. You can wear these as a primer or as a foundation, and both provide anti-aging and brightening benefits. My skin has never looked better!
Highlighting:
As I get older, highlighter becomes an integral part of my life. My skin dulls and dark circles become permanent fixtures. Highlighter gives the appearance of a great night's sleep, even when you're running on fumes! It can also help you fake a good brow arch, brightens eyes, and brings back that flawless, youthful glow. One product can change the appearance of your complexion!
Eye Shadow and Lip Primer:
I feel ridiculous that it took me this long to start actively wearing eye shadow and lipstick primer; what is the point of applying either if you're not going to prevent it from wearing? My eye makeup creased and lipstick feathered every day. This year I took a proactive approach to protect the longevity of my products. Primer is especially crucial if you use cheaper eye shadow and lipstick as they tend to crease and feather quicker. I especially love the Too Faced, elf, and Urban Decay products below!
Urban Decay Anti-Aging Eye Shadow Primer Potion // NYX Eye Shadow Base // Too Faced Shadow Insurance Primer // elf Mineral Eye Shadow Primer // Essence I Love Stage Eye Shadow Base // Too Faced Lip Insurance Lip Primer // NYX Lip Primer // Cargo HD Picture Perfect Lip Primer // Laura Geller Supreme Lip Spackle // Lancome L'Absolu Rouge La Base
Products and applications become more innovative and efficient with each passing year, and it can be daunting to keep up with the latest trends! Try to stick with routines, hacks, and brands that streamline your life.
What helpful beauty tips did you learn in 2014?