On my way to work Friday, the radio hosts on my preferred station were discussing how terrible most country music is today and how it appeals to the lowest common denominator (their words- this is not my opinion). Music has become passive and the art completely removed from most genres: it's background noise. All popular music sounds the same and you can't differentiate lyrically or melodically one song from the next. And that's how I often feel about blogging.
I love writing and creating; it's what I do for a living. I wake up every morning, write for 9+ hours, go home, and write some more. That part is unpaid. It takes time away from Jason, my family, friends, home duties, and Jon Hamm. It's a place where I can be myself and express my talents, my desires, and my heart- but am I really accomplishing any of that?
I have been so caught up in the blogger competition that I've stopped consistently creating substantive content. And I do not want to be background noise. I do not want to be fluff. I want people to read this space because they like what I have to say and feel happy, knowledgeable, excited, and motivated when they leave. I want you to feel that you have a bourbon-sipping, red lipstick-wearing girlfriend in the Blugrass State. Because you do. That's what good work looks like to me.
Most of my favorite blogs have less than 500 followers, but I come back again and again because they make me feel happy, knowledgeable, excited, and motivated. I don't leave these spaces wondering why I just wasted 10 minutes of my life. That's what good work does.
What's the point of all this? I want to know what YOU like to read. What would you enjoy seeing more of on Bourbon and Lipstick? What are your favorite types of posts?
Don't forget to link-up with your "B" products and tricks tomorrow!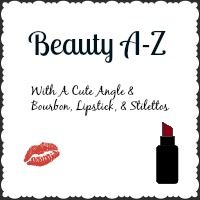 <div align="center">
<a href="http://www.bourbonlipstickandstilettos.com" title="Bourbon, Lipstick, and Stilettos"><img src="http://i1296.photobucket.com/albums/ag10/lindsaylatimer/button1_zpsc043fd58.jpg" alt="Bourbon, Lipstick, and Stilettos" style="border:none;" /></a></div>